Bargain Car Rentals
A proudly Australian owned and operated car rental company founded in Hobart, Tasmania.
Services

User interface, web design, strategy, development, infrastructure, hosting

Technology

Rental Car Manager, Wordpress, Amazon Web Services

Visit the site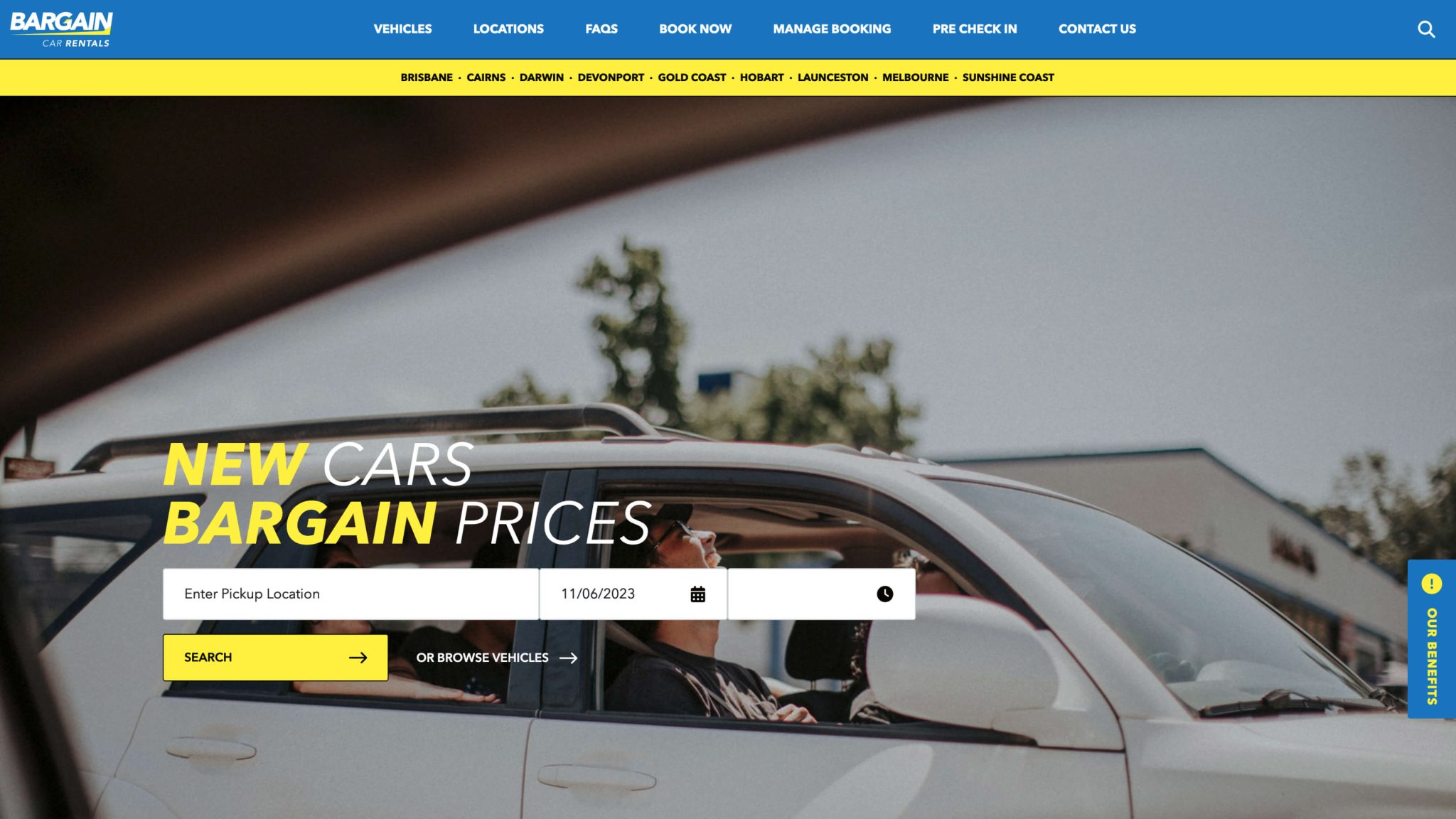 At Ionata Digital, we cherish the opportunity to cultivate long-lasting partnerships with our clients. Bargain Car Rentals, an Australian-owned and operated car rental company, is a testament to such collaboration. Established in Hobart, Tasmania, the company has been providing new cars at bargain prices all year round, and we have had the privilege of being their digital solutions partner for a considerable time.
This partnership paved the way for a significant project: the revamping of their online booking process. Building on the success of their previous website, the new initiative was set to elevate the user experience, making it as seamless and customer-friendly as possible.
In the dynamic and competitive landscape of car rentals, staying ahead requires more than just providing excellent services—it necessitates exceptional digital experiences. With this in mind, Bargain Car Rentals tasked us with designing a wholly custom booking process that could smoothly integrate with the existing Rental Car Manager system.
This undertaking posed an exciting challenge. We needed to understand the intricacies of car rental operations and create a solution that remained intuitive and simple for the users while handling complex functionalities in the background.
Given the bespoke nature of the project, our team of skilled developers built a customised booking system from the ground up. We ensured it could seamlessly integrate with the existing Rental Car Manager system while significantly enhancing the ease of booking.
Throughout the development process, we conducted extensive quality assurance tests to ensure the new system was not only functional but also robust and secure.