Blundstone
We delivered an accessible and flexible front-end for this iconic Australian brand, to be used by Blundstone distributors around the world and tailored to their local market.
Client

Blundstone Australia

Client location

Hobart, Tasmania.

Services

Website, Accessibility, Development

Technology

Wordpress, Woocommerce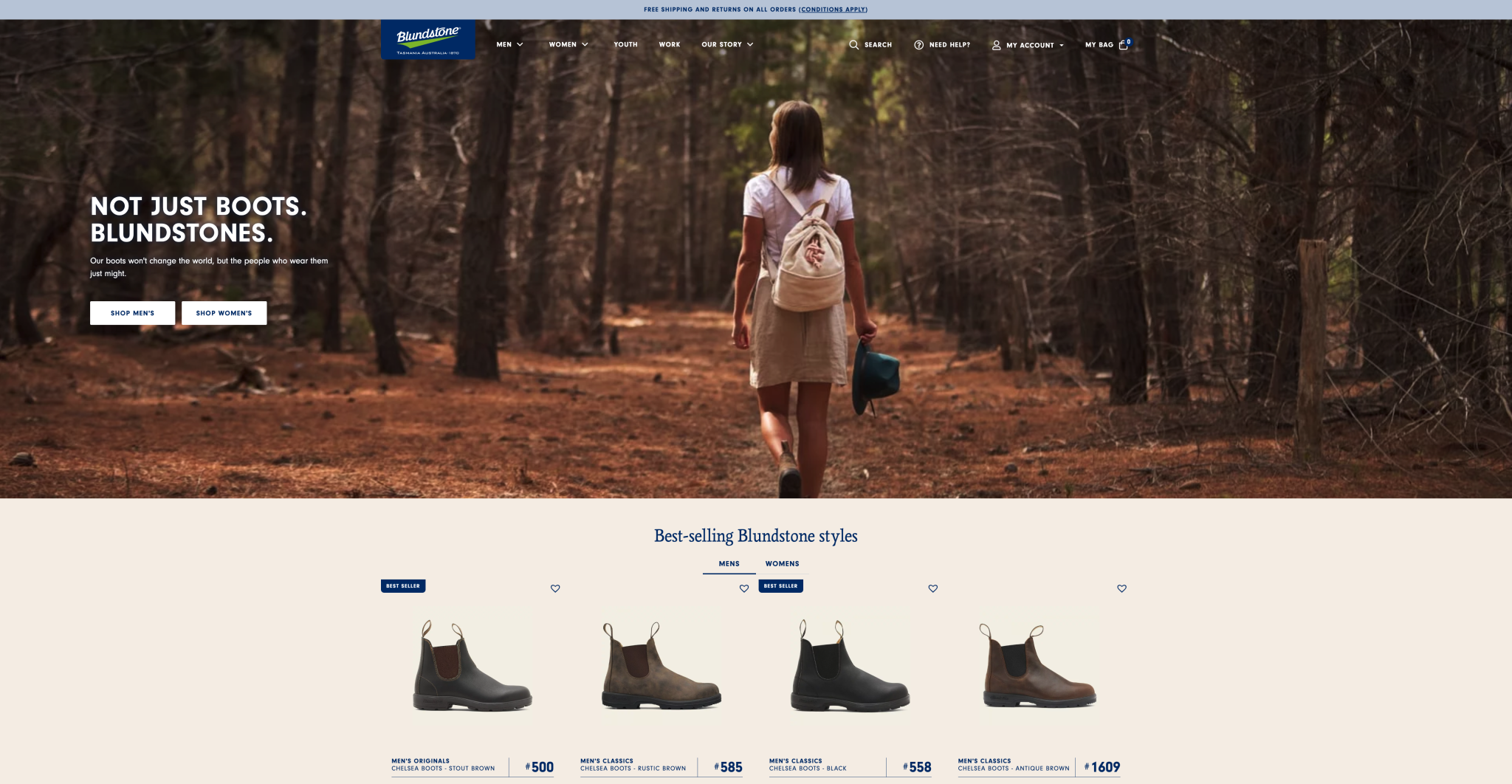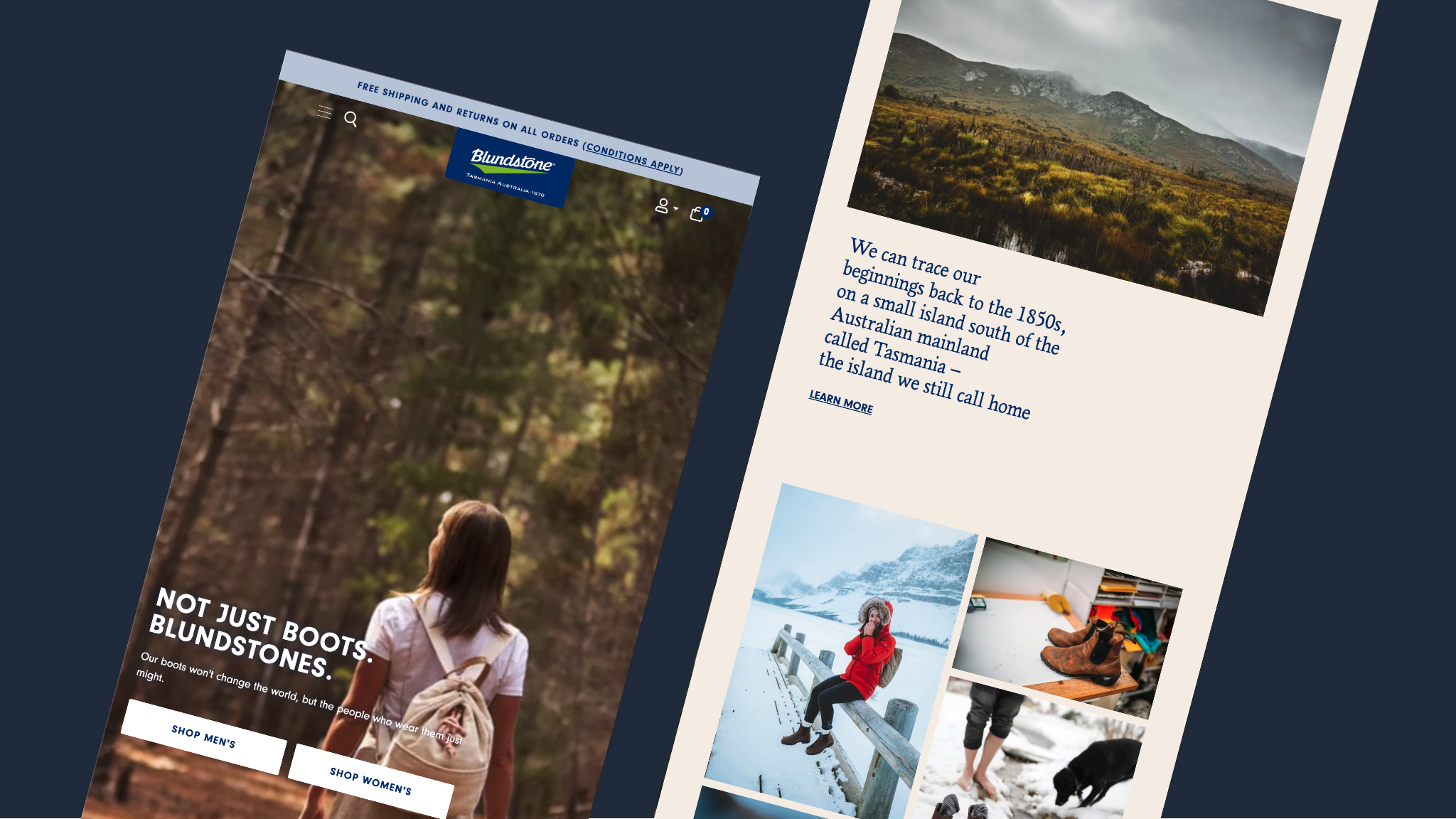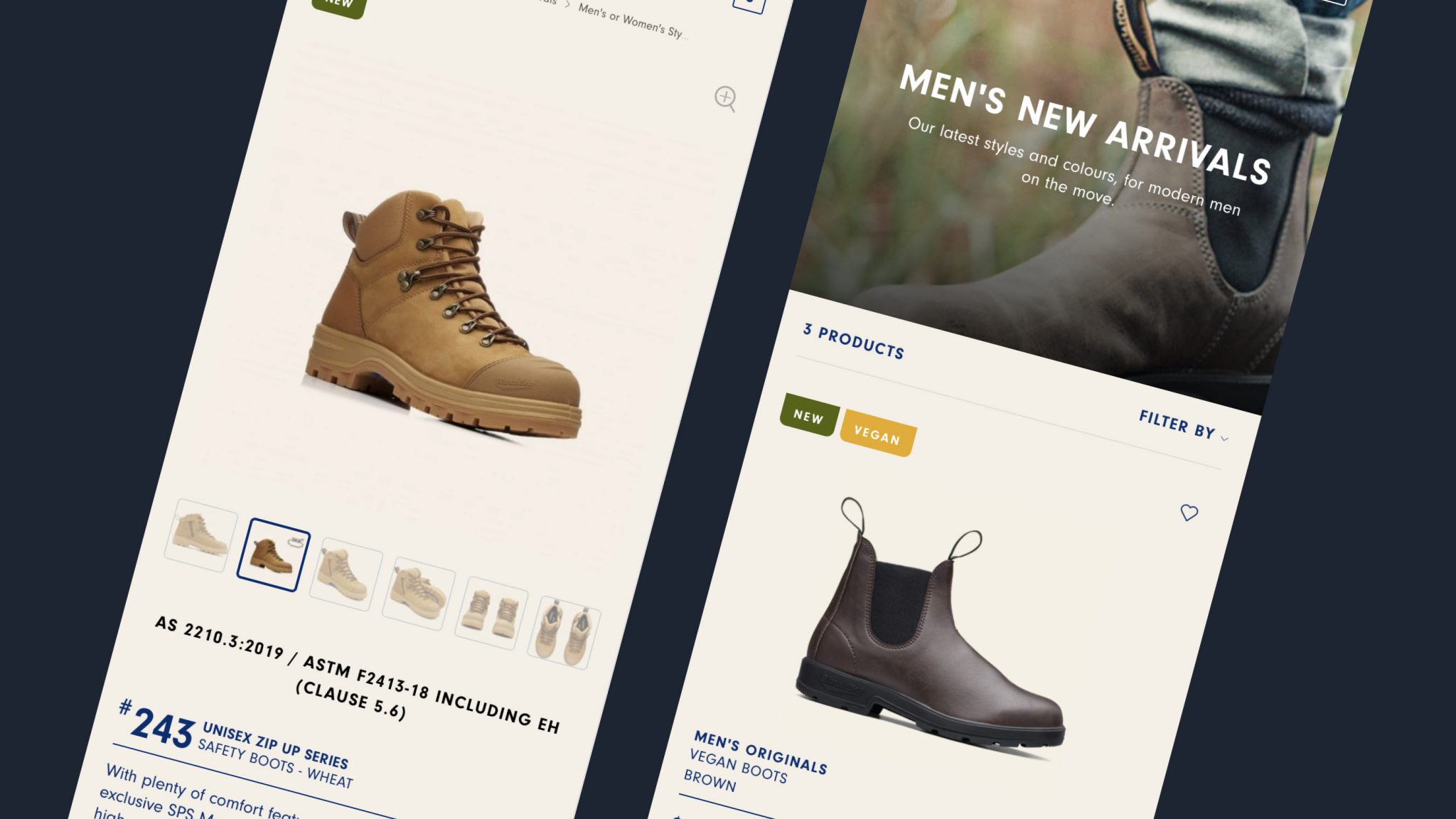 Blundstone, a hallmark of sturdy footwear, has captivated customers worldwide with their hardwearing yet stylish boots.
Blundstone Australia manages digital retail channels for key markets in Australia, NZ and USA. These sites strongly represent the Blundstone brand and provide customer focused ecommerce experience.
In regions outside of these key markets, Blundstone relies on an extensive network of 70 distributors. Each of these distributors has been responsible for building and maintaining their own promotional websites, reflecting the Blundstone brand within their specific local market and language.
Recognising the opportunity for more synergy and brand consistency, Blundstone Australia teamed up with Ionata Digital. Our mission was to create a flexible and accessible WordPress and WooCommerce theme that could be deployed by distributors around the globe. Drawing from the successful model of the US Blundstone website, we developed a highly accessible and adaptable WordPress and WooCommerce theme. This was designed to be used by distributors worldwide, providing a foundation that ensured accessibility standards were met while allowing for customisation to cater to local market needs.
This theme is now being customised and rolled out by Blundstone distributors around the world.
Up next
Trade with Tasmania Directory