Blundstone
We delivered an accessible and flexible front-end for this iconic Australian brand, to be used by Blundstone distributors around the world and tailored to their local market.
Client

Blundstone Australia

Client location

Hobart, Tasmania.

Services

Website, Accessibility, Development

Technology

Wordpress, Woocommerce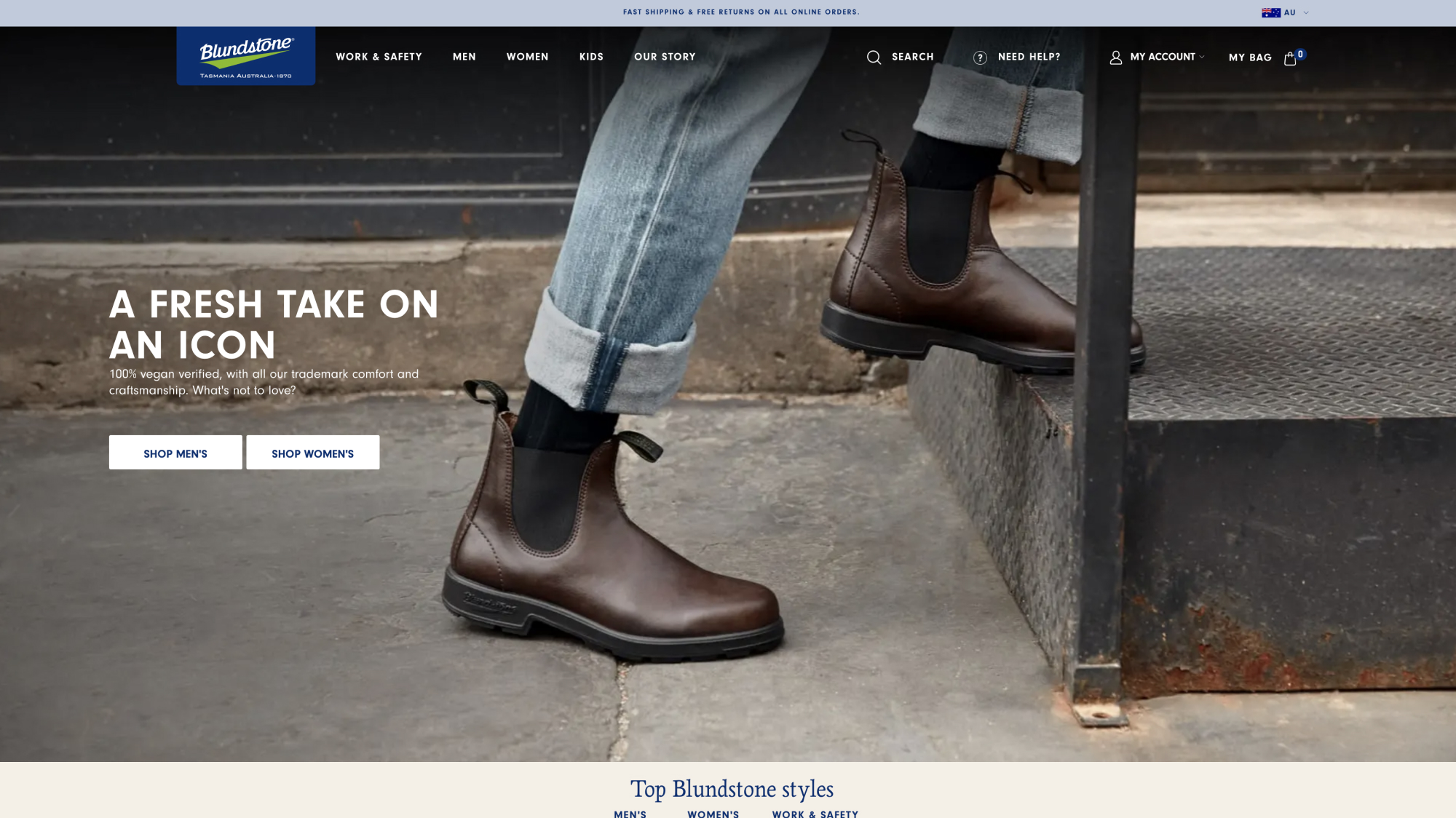 Blundstone boots are worn and loved around the world by people young and old, for work and play.
Blundstone Australia manages digital retail channels for key markets in Australia, NZ and USA. These sites strongly represent the Blundstone brand and provide customer focused ecommerce experience.
In markets outside Australia, NZ and USA however Blundstone use a network of 70 distributors to distribute products, with each distributor building and maintaining individual Blundstone promotional websites for their particular market in their local language.
We worked with Blundstone Australia to develop an accessible and flexible Wordpress and Woocommerce theme based on the flagship US Blundstone website designed to be implemented by distributors all around the world and tailored to their local market.
Up next
Trade with Tasmania Directory