Visit South Gippsland
Victoria's most popular regional shire needed a better online representation of their offering to promote visitation, and ultimately tourism spend.
Client location

Melbourne, Victoria.

Services

User interface, user experience, strategy, development, infrastructure, hosting, technical architecture

Technology

Wordpress, Amazon Web Services, Elastic Search, Mapbox

Vist the site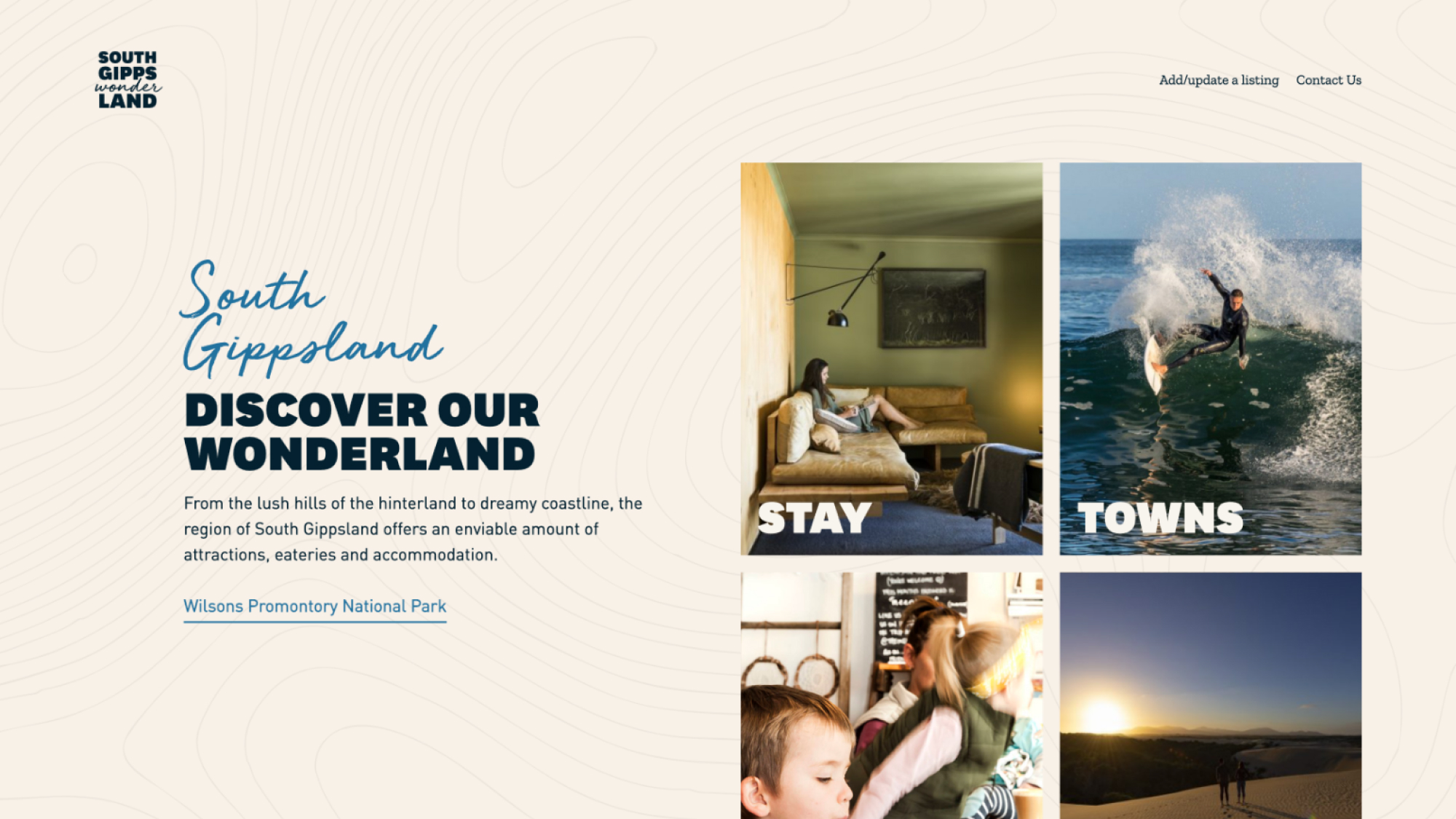 A quality destination website can help to attract visitors to a region, promote townships and local businesses, and drive investment. It can also help to engage and motivate our local communities and provide a valuable information source for those looking to relocate to permanently.
The client committed to creating fresh and engaging content that targets key audiences. In tandem, we designed a modern, clean and user-friendly website to help them achieve significant goals.
We approached the identified user personas to create a suite of user interface components that allowed clients to directly engage local operators in the creation of content, events and business profiles.
We then tied this data into useable features including a custom design map interface and 'point-to-point' touring routes, dynamically generated on the fly in the back-end of the site.