Hello Hobart
What's the best way to explore what's going on in Hobart? How do visitors find points of interest? And how can we help businesses advertise their events?
Services

User interface, web design, strategy, development, infrastructure, hosting, accessibility

Technology

Wordpress, Amazon Web Services, Australian Tourism Data Warehouse feed

Visit the site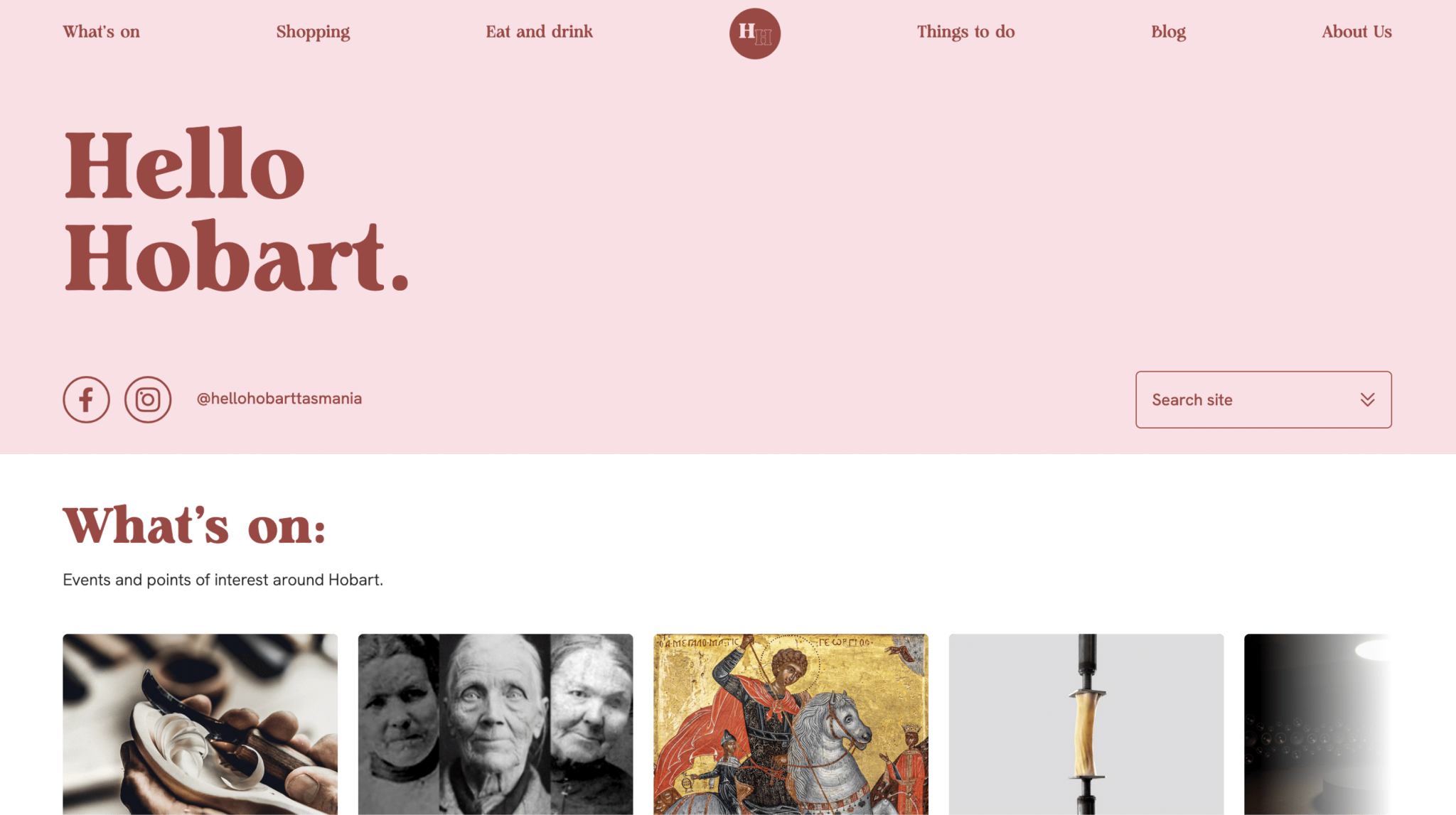 The team at Hello Hobart have a lot on their plates and they needed to make sure that that the content on the Hello Hobart stays up to date, relevant and moves as quickly as the seasons!
They also needed a website that had a layout and architecture that supported the new and exciting brand options.
When the team at Ionata talked to the HH team we soon realised that we needed a solution that would make their lives easier and support them to create fresh and appealing content.
We created simple landing pages that showcased the clean and stylish brand and we supported that with automated technology to bring in event listings via Australian Tourism Data Warehouse (ATDW) event information and a streamlined business listing process.
The result is a simple yet stunning showcase of what is going on in and around Hobart. It is an easy and accessible resource for locals and visitors alike to find out what's on, where to shop, where to eat and drink, and where to stay.
Up next
Department for Education, Children and Young People