The Orb
A culturally responsive resource, developed for the Aboriginal Education Service, that reflects local values and knowledge and is optimised for the classroom experience.
Client

Aboriginal Education Services (AES)

Services

UI design, Development, AWS architecture

Technology

Custom Python/Django Web App, Amazon Web Services (AWS) Cloud

Visit the site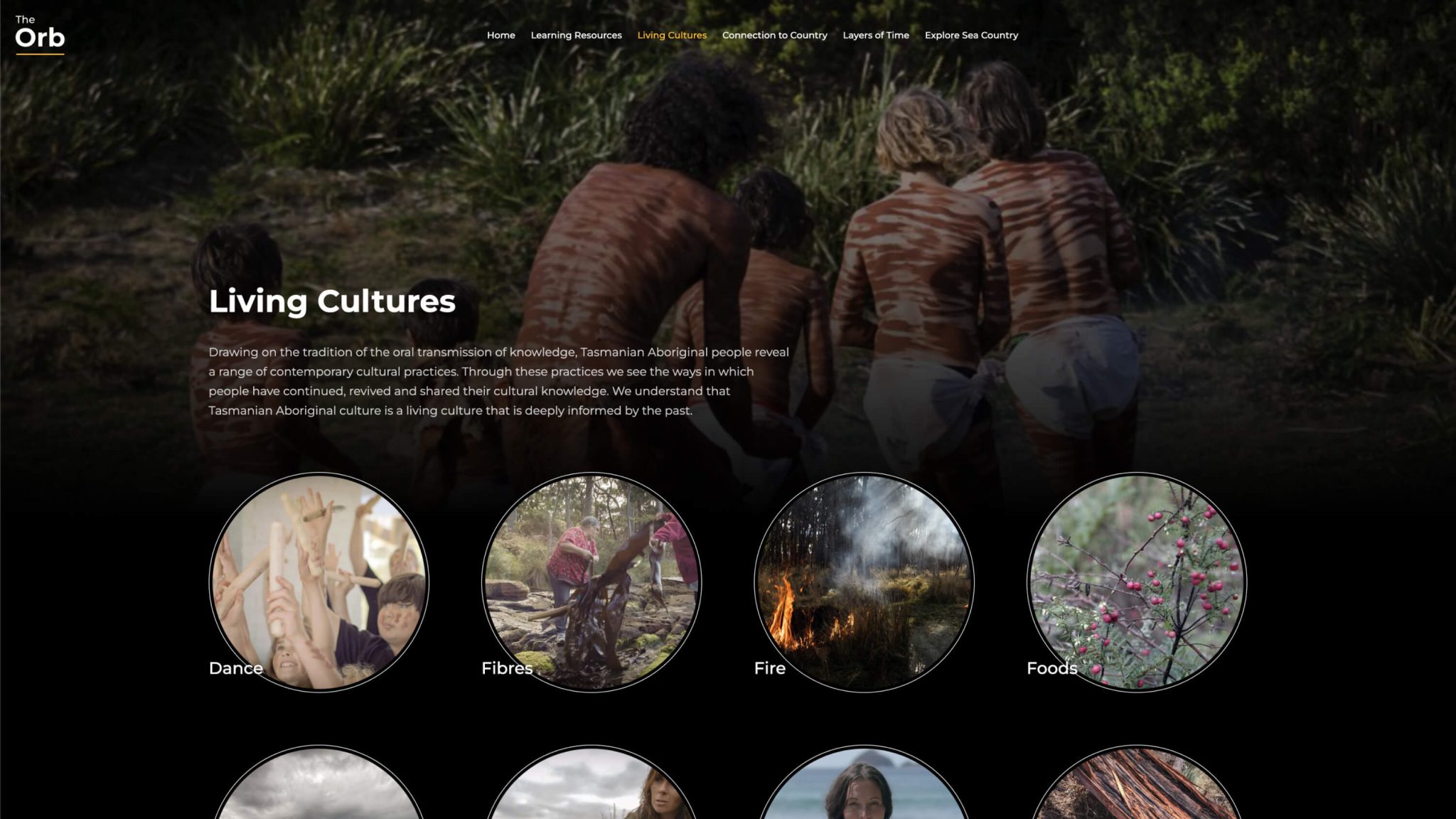 When the Aboriginal Education Services (AES) set out to create a wide range of materials to assist the teaching of Tasmanian Aboriginal histories and cultures, they asked us to design a unique way to present these resources, one that aligned with a reflection of culture. We further took real world, user information from teachers and learners to update the interaction and provide a seemless user experience.
Inspired by creation stories and representing the deep and enduring connection Aboriginal people have with the land, sea, sky and waterways of trowunna / lutruwita / Tasmania, we chose to depict the resources as constellations in the night sky.
The website's frontend makes use of WebGL to create a unique and interactive way of navigating the site and encourage exploration.
We automated the creation of infrastructure in Amazon Web Service's cloud platform to enable the hosting of single page apps created by 3rd party developers.
The Orb allows teachers and their students to explore a collection of multimedia resources designed to "reflect the holistic nature of Tasmanian Aboriginal culture and the interconnections between people, country, culture, identity and the living community".
It is a culturally responsive resource that reflects local values and knowledge.
Being able to centralise and make use of these resources really has been one of the big challenges of the project, and it is wonderful to see people enjoying the effort that has been put in by so many people.
We feel extremely proud to have been involved in such an important project.
Up next
Cascades Female Factory