Geelong Grammar School
Australia's premier primary and secondary education institution. A massive scope, distilled into our best performing digital solution to date.
Services

User interface, user experience, strategy, development, Amazon (AWS) public cloud architecture

Technology

Wordpress, Amazon EC2, Amazon Simple Storage Service (S3), Amazon Aurora, Elastic Search

Visit website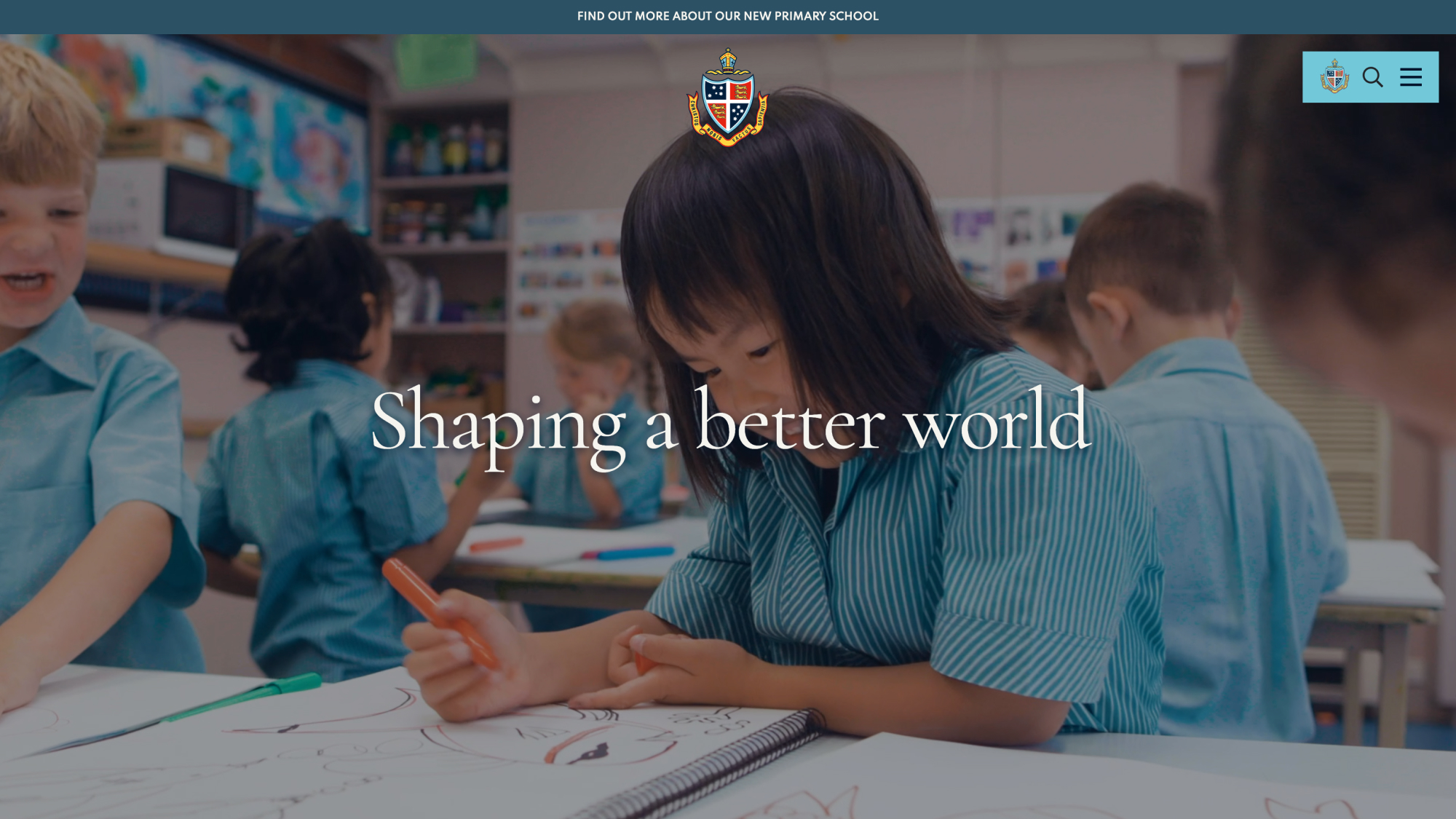 The challenge with this project was to create a broad web strategy, that consolidated a large number of legacy platforms, into a new exciting digital direction for a wide variety of stakeholders, existing site users and potential new students and families.
After reviewing the technical structure and requirements of the business, we proposed an approach involving a single unified technology, a massive restructure and rewrite of content and a newly refined approach for the public website.
Our design team created a unique, contemporary and refined user interface library. We worked through concept, into code to create a large suite of consistent components that accounted for all identified content types required in any given situation on the site.
Working in tandem with the client, we managed to create a unified vision for an institution with multiple campuses, numerous stakeholders and competing marketing directions. We ultimately achieved the vision as briefed and have created a platform for the school to grow into the future.
Secure hosting were key requirements for the Geelong Grammar School and we used Amazon Web Services (AWS) public cloud infrastructure to deliver a custom managed hosting solution.
With Amazon Web Services (AWS), we can programmatically provision, monitor, and automate all the components of the Geelong Grammar School cloud environment. This includes Amazon EC2 for hosting, Amazon Aurora for high performance database and Amazon Simple Storage Service (S3) for image and file storage.
Post-launch, our site reflects who we are; serving our audience with meaning and impact. Feedback from our community on appearance, navigability and brand has been positive. And Internally, the improved backend of the site has allowed staff to manage and present content with greater efficiency and ease.
Geelong Grammar School, Marketing & Communications Manager
Up next
Visit South Gippsland