Department for Education, Children and Young People
A top to bottom refresh helped this newly formed department clearly communicate their mission to deliver better outcomes for all Tasmanian children and young people.
Client

Department for Education, Children and Young People

Servcies

User interface, user experience, strategy, development, infrastructure, hosting, technical architecture

Technology

Wordpress, Amazon Web Services (AWS)

Visit the site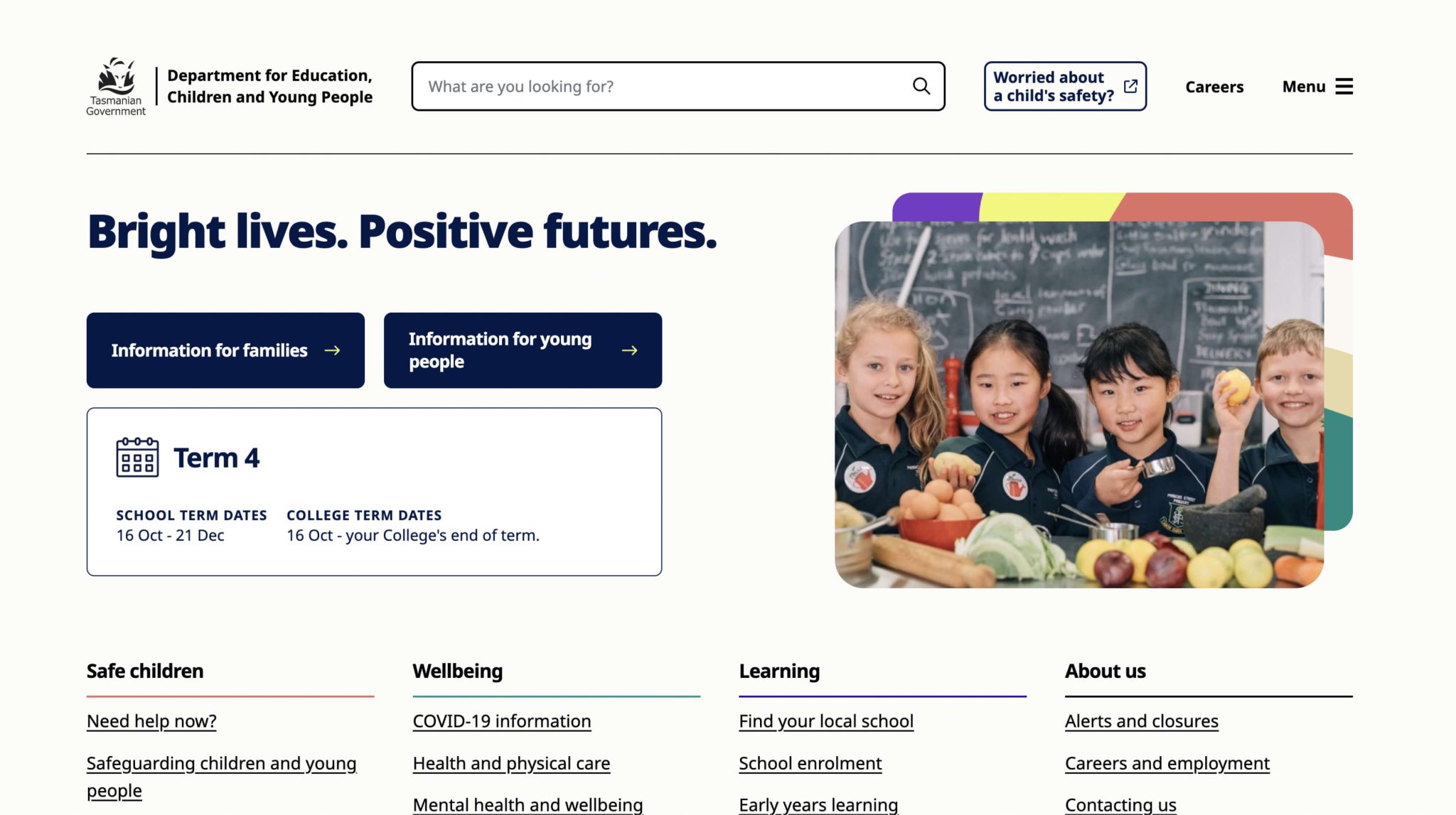 The Department for Education, Children and Young People (DECYP) was established in 2022 from the joining of the Department of Education and children and youth related functions from the Department of Communities. Such a major merge meant that there was a lot of work to do to rearchitect the DECYP website to ensure users could find what they were looking for.
Throughout 2023 we worked closely with the Web Technologies unit within DECYP to co-design a refreshed website incorporating elements of a new agency brand. Users were central to the co-design process with accessibility and usability considered at every step.
With a new architecture in place, all content was reviewed and migrated across to it's new home in the content-focused new content managed templates.
Given the broad spectrum of services and information provided by DECYP, a one-size-fits-all solution simply wouldn't suffice. Ionata Digital recognized this early on and focused on crafting bespoke digital solutions to cater to the unique needs of the department. Our team developed custom modules and features, ensuring the DECYP could effectively communicate with their diverse audience segments, from educators and policymakers to students and parents.
We understood that the DECYP website was not just a repository of information, but a crucial interface for its users. With that in mind, we prioritised an intuitive user experience, creating a design that was visually appealing yet straightforward. The website's layout was optimised for various devices, ensuring accessibility irrespective of whether a user was accessing the site via a desktop, tablet, or mobile. Feedback loops were also established, allowing users to share their experiences and suggestions, thereby ensuring continuous improvement.
Recognising that the true success of a website extends beyond its launch, we didn't just deliver a product; we ensured its longevity. Our team provided extensive training to the DECYP Web Technologies team, equipping them with the tools needed to manage, update, and optimise the website. Furthermore, we offered post-launch support, ensuring that any technical hitches or user feedback were addressed promptly, making certain that the site remained a dynamic and evolving tool for DECYP's mission.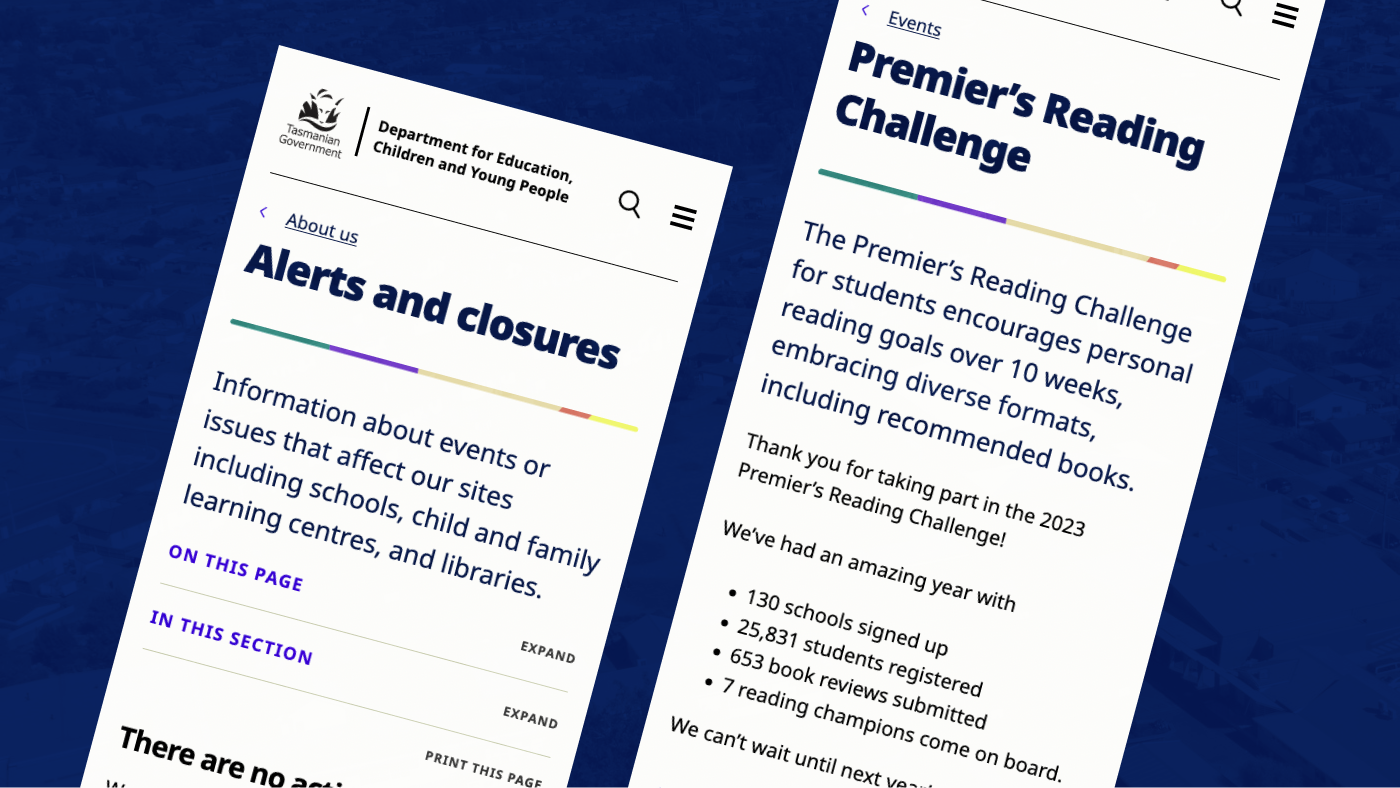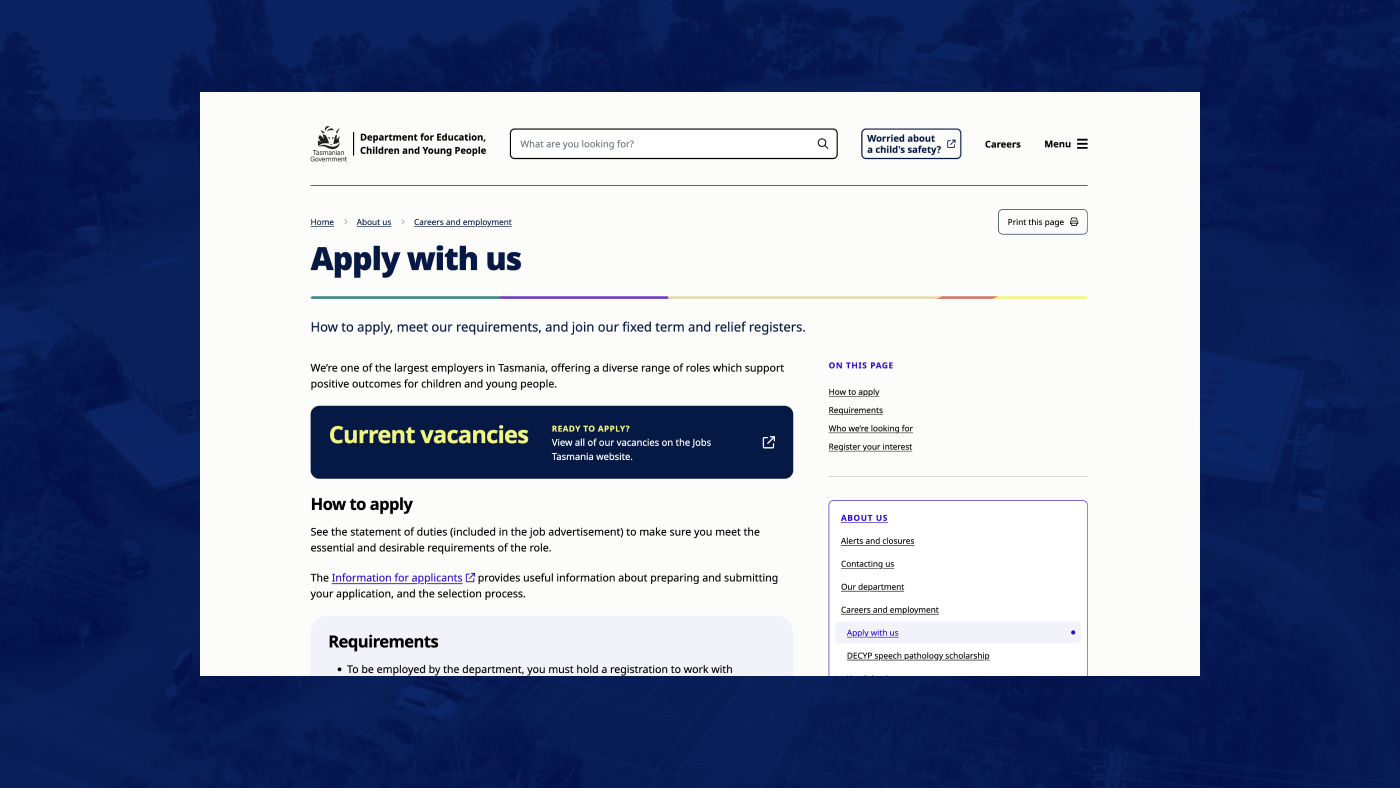 Up next
Advocacy Tasmania