TasALERT
TasALERT is the official emergency information source for the Tasmanian Government, coordinating communication from all emergency services and government agencies.
Client

Department of Premier and Cabinet

Services

Project Management, Design, Development, AD integration, Amazon (AWS) public cloud architecture

Technology

Drupal, Javascript Single Page Application (SPA), Amazon EC2, Amazon Simple Storage Service (S3), Amazon Aurora, Amazon CloudFormation, Amazon Elastic Beanstalk

Visit the site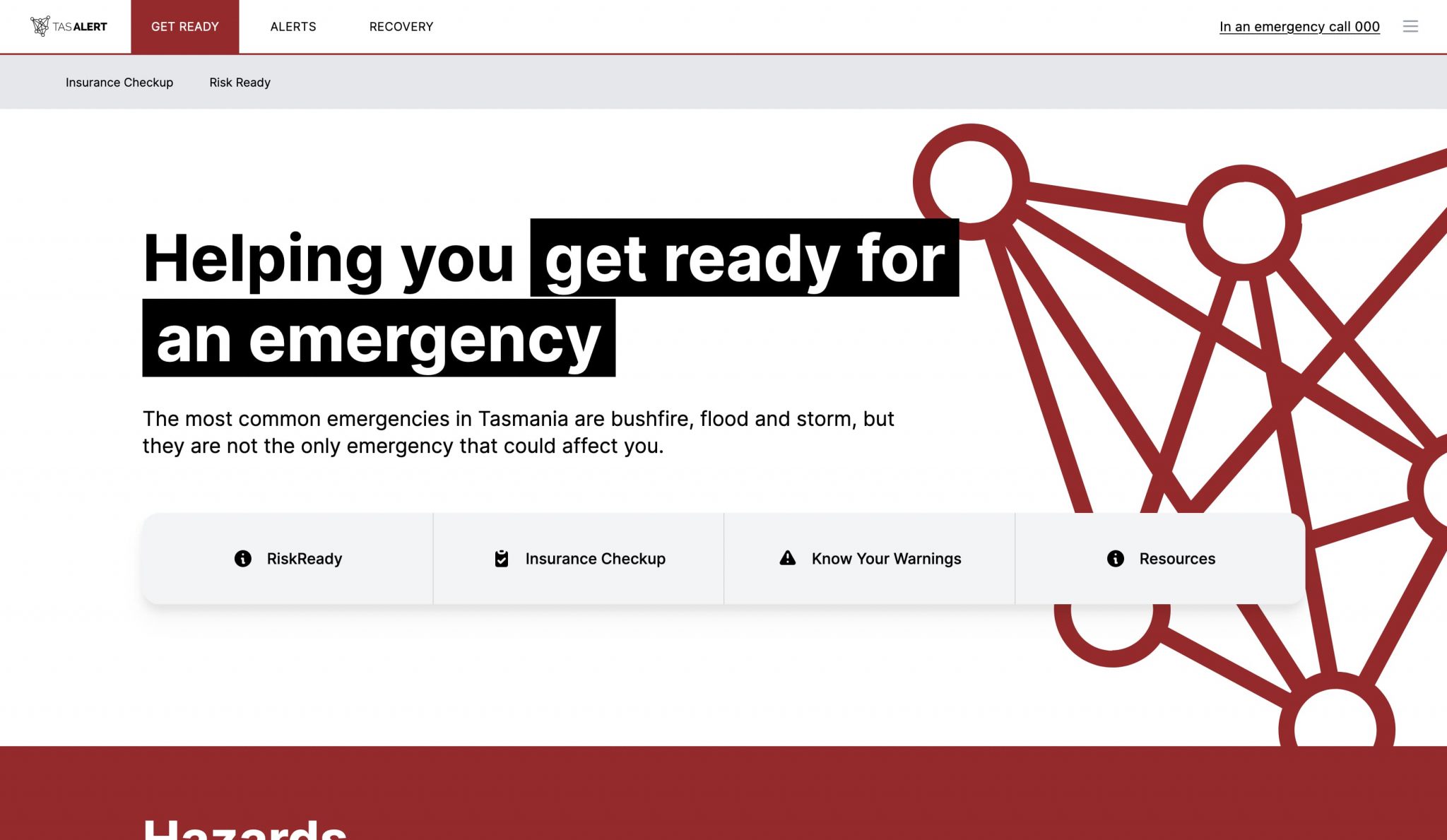 First launched in December 2013, TasALERT has grown to be an essential information source in emergencies and a hub for information to help Tasmanians plan for and recover from natural disasters and events.
Following 8 years of successful operation, a major refresh of the TasALERT website was needed to ensure the site is as accessible and user friendly as possible, particularly in the event of an emergency. TasALERT was also to become the single point of online communication regarding fires, floods and other hazards which were previously published on other emergency service websites.
We worked closely with the Office of Security and Emergency Management, Tasmanian Fire Service and State Emergency Service to design a flexible and future-proof solution focused on simple and scalable technology which will support emergency communication in Tasmania over the coming years.
In addition to redesigning TasALERT, we also completely redesigned the TasALERT publishing portal which manages the publication of communication across TasALERT, Tasmanian Emergency Information Service (TEIS) and social media. The massive project included the redevelopment of the DPFEM TFS/SES Publishing and Messaging System.
TasRECOVERY is a sister website to TasALERT that will connect you with the support, advice and services you need when an emergency has an impact on you and your community.
Featuring information specific to particular incidents and general recovery advice, TasRECOVERY compliments the Get Ready and Alert sections of TasALERT with a toolkit for recovery.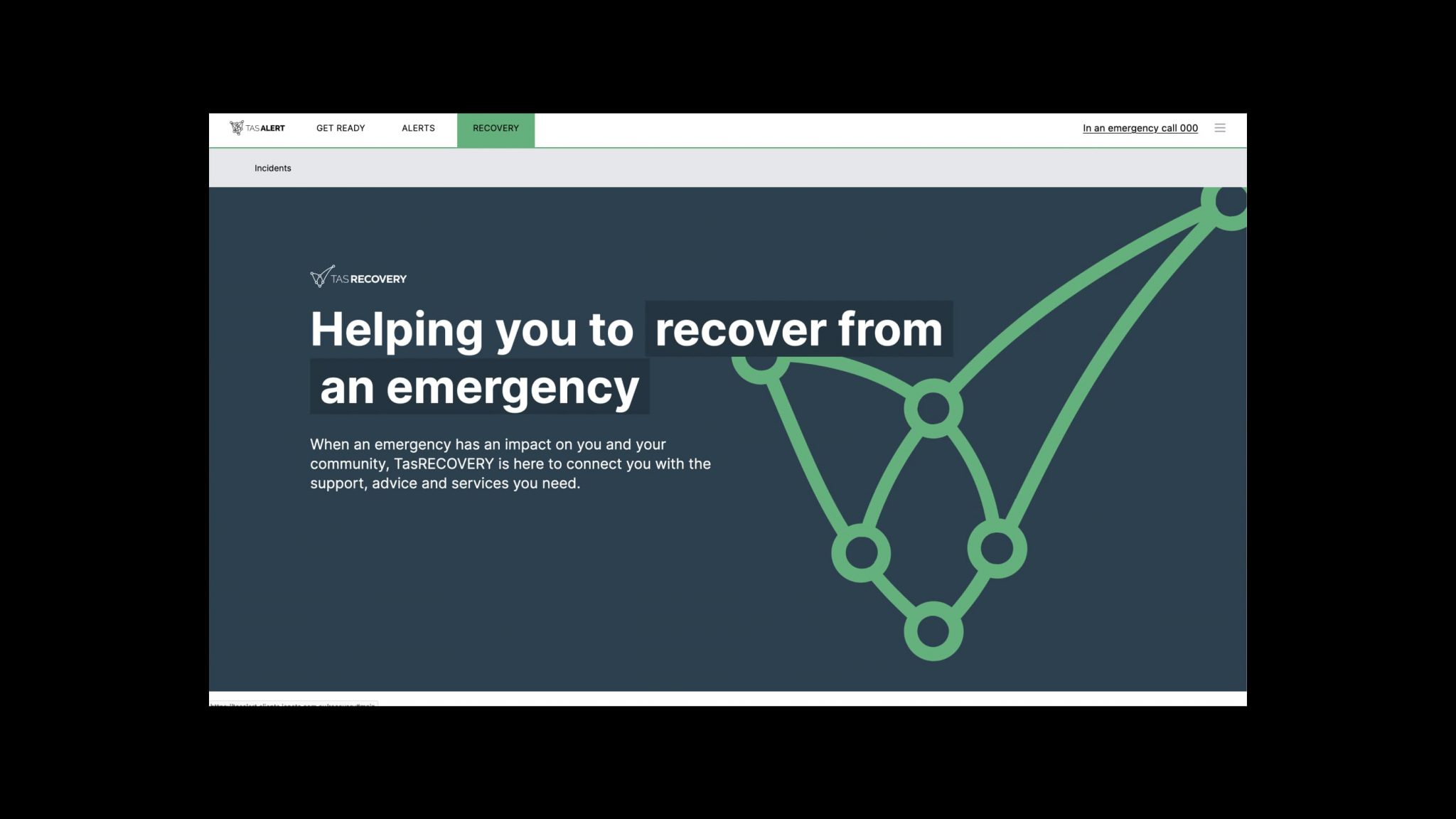 The TasALERT website and publishing portal are critical infrastructure and must remain online under heavy traffic during times of natural disasters and other large, impactful events. The systems have to be easy to use for emergency services and the community across a wide range of devices.
With support from our partners at Amazon Web Services (AWS), we designed a solution which makes use of AWS's elastic load balancing (Amazon Elastic Beanstalk) and autoscaling to scale-up required resources to meet demand.
We complimented this autoscaling configuration by serving static resources (images, Javascript) from long term storage containers (Amazon Simple Storage Service (S3)), to reduce load on the web server.
Up next
Petrusma Property