Huon Valley Directory
The Huon Valley has to be one of the most beautiful parts of Tasmania. The verdant green hills are home to makers and growers and a vibrant community of Huon beings.
Client

Huon Valley Council

Services

Strategy, Architecture, Development, Cloud Hosting

Technology

WordPress, WooCommerce, AWS Cloud hosting

Huon Valley Directory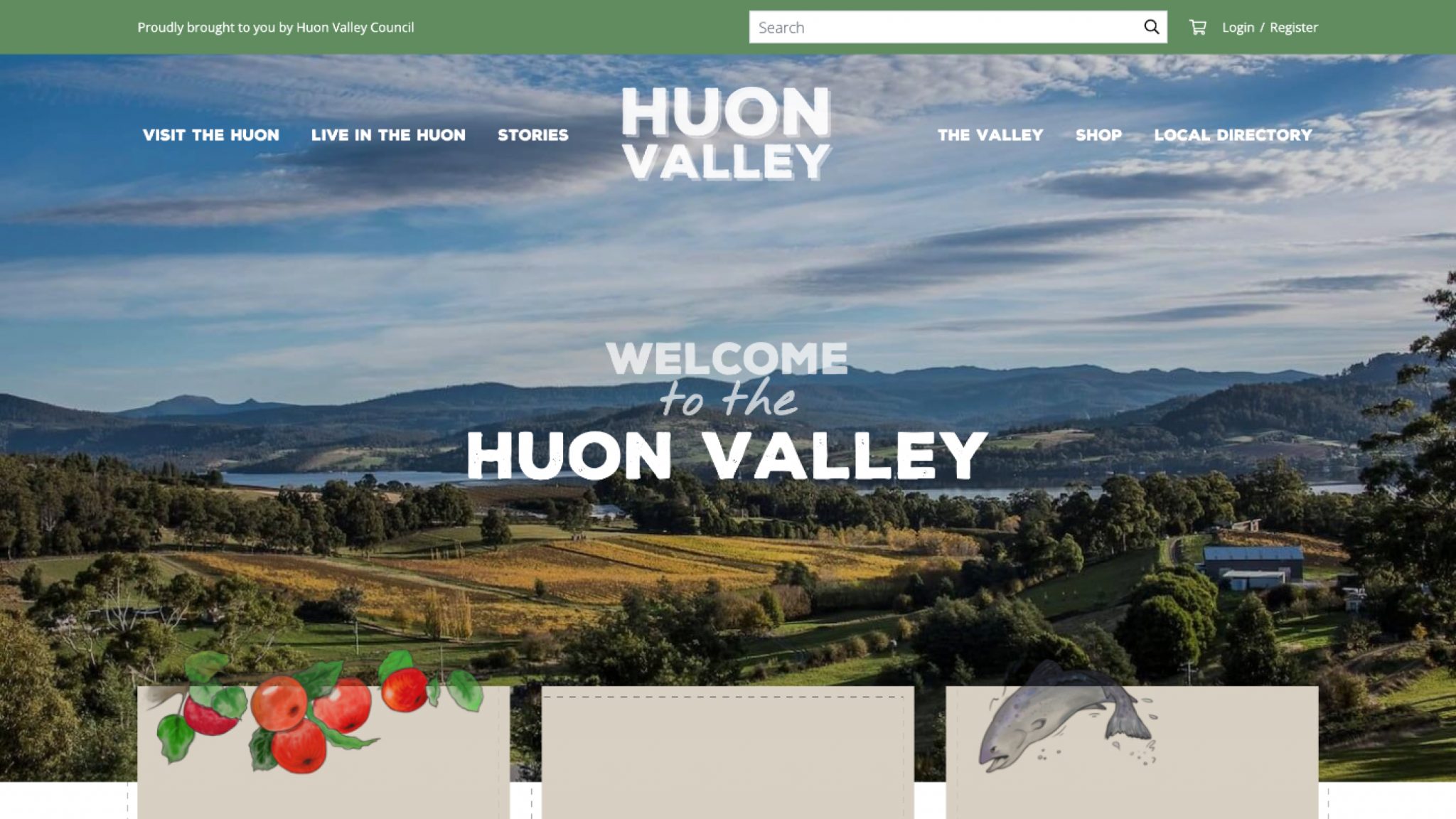 Huon Valley Council's wanted to overhaul existing guides to the region to showcase the best of the Huon Valley while also providing a hub of community services and businesses operating in the area.
This site brings together the best of the Huon Valley in one beautifully designed guide to the Huon Valley's top attractions, events, things to do and where to stay. Get tips from our locals on their favourite walks, places to eat, what to do, artists, makers, growers and producers.