Education
Creating the digital campus for traditional education institutions.
What makes a good education website?
A successful education site must talk to a broad spectrum of users, each with a unique goal in mind. It must be cross-device and cross-purpose compatible, while maintaining ease of use for business and content stakeholders.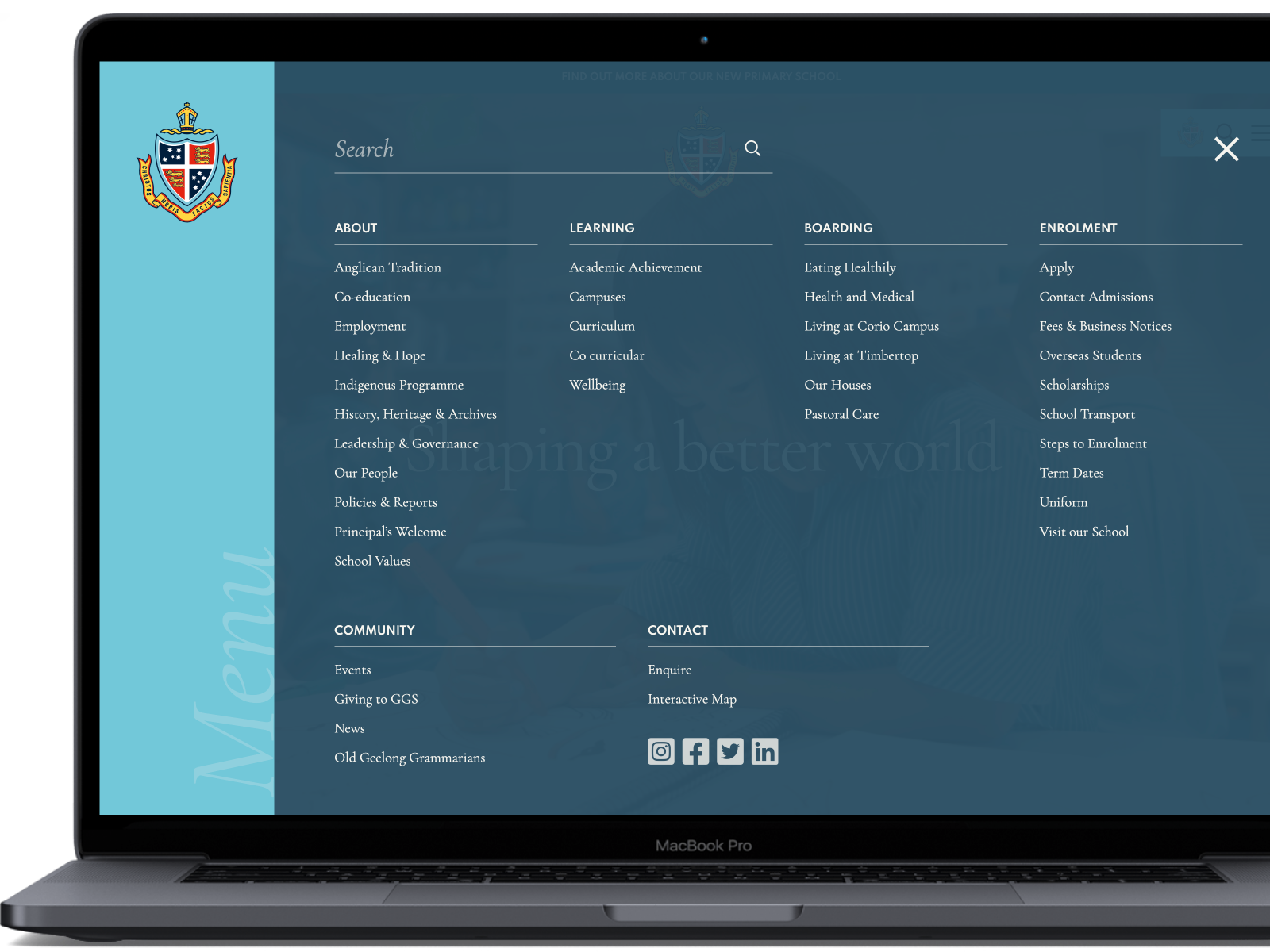 Challenges
User interface design
Designing a user interface (UI) that is aesthetically appealling, brand enhancing and also enhances the user experience is key to any new education website. Designing with user flows and conversion goals in mind, we create a suite of interface components, that allow a consistent experience across the site.
Cross-device compatibility
While mobile use is continually growing, education websites still tend to be visited by a broad range of devices. We build all our sites to remain a fantastic functional experience, regardless of device size or type.
Accessibility
All of our development and design considerations are found in accessiblity. We build to, or exceed, WCAG industry standards with all deployed sites.
Content and CMS
Tending to be content heavy, we work with all education clients to simplify, clarify and write content that is optimised out of the box on launch. Short, concise and engaging is the default approach for all content, giving users what they need, when they need it. We build out our content management solutions to allow stakeholders the simplest experience when making updates.
Performance and optimisation
With generally high traffic from multiple locations, as well as numerous periods of peak demand for content, it's important that we architect hosting and cloud technology to maximise speed of load, traffic balancing, uptime and redundancy. With a high number of content alterations it is vital to have backup up and recovery strategies in place. Our certified in-house Amazon Web Solutions (AWS) infrastructure team handle this for all of our projects.
Search - on and off site
Being found is the key to the growth and enrolment component with any education institution. We create code bases that are semantically structured, and optimised for indexing by search engines. We also work to create specific landing pages for performance tracking via analytics. Once on-site, search changes in nature to help users find specific content. We use various technologies to enhance search, but specifically Elastic Search, to allow fully customised search experiences for users.
Technology
Secure customised open-source solution.
Ease of use
Fully customised
Built for content
Fast

The industry leading cloud service platform
Built for speed
Security by default
Scaleable and responsive
Fully cloud serviced

User customisable enhanced search
Prioritise your own content
Simple to manipulate
Index weighting and active learning
Smart results
Some institutions we've worked with recently
A broad spectrum of primary, secondary and tertiary education providers
Geelong Grammar School
Australia's premier primary and secondary education institution.
View project overview
The Friends' School
Socially aware, inclusive, compassionate. The largest Quaker School in the World.
View project overview
University of Tasmania
The University of Tasmania is a public research university, primarily located in Tasmania, Australia. Founded in 1890, it is Australia's fourth oldest university.
The new website has a lot better engagement from our audiences, particularly those using mobile devices. It's also received a lot of positive feedback from current and potential families who like how much easier it is to navigate.
The Friends' School
Some of our education projects
An education website driven by beautiful design, stunning photography and considered content. All driven by a custom CMS implementation to enhance results.
A culturally responsive resource, developed for the Aboriginal Education Service, that reflects local values and knowledge.