Women With Disability Australia
WWDA is the national Disabled People's Organisation for women and girls with all types of disability in Australia. Managed and run by women with disability, for women and girls with disability.
Client

Women with Disabilities Australia (WWDA)

Services

Website, Accessibility udit, Cloud hosting

Technology

Wordpress, Amazon Web Services (AWS) Cloud

Visit the site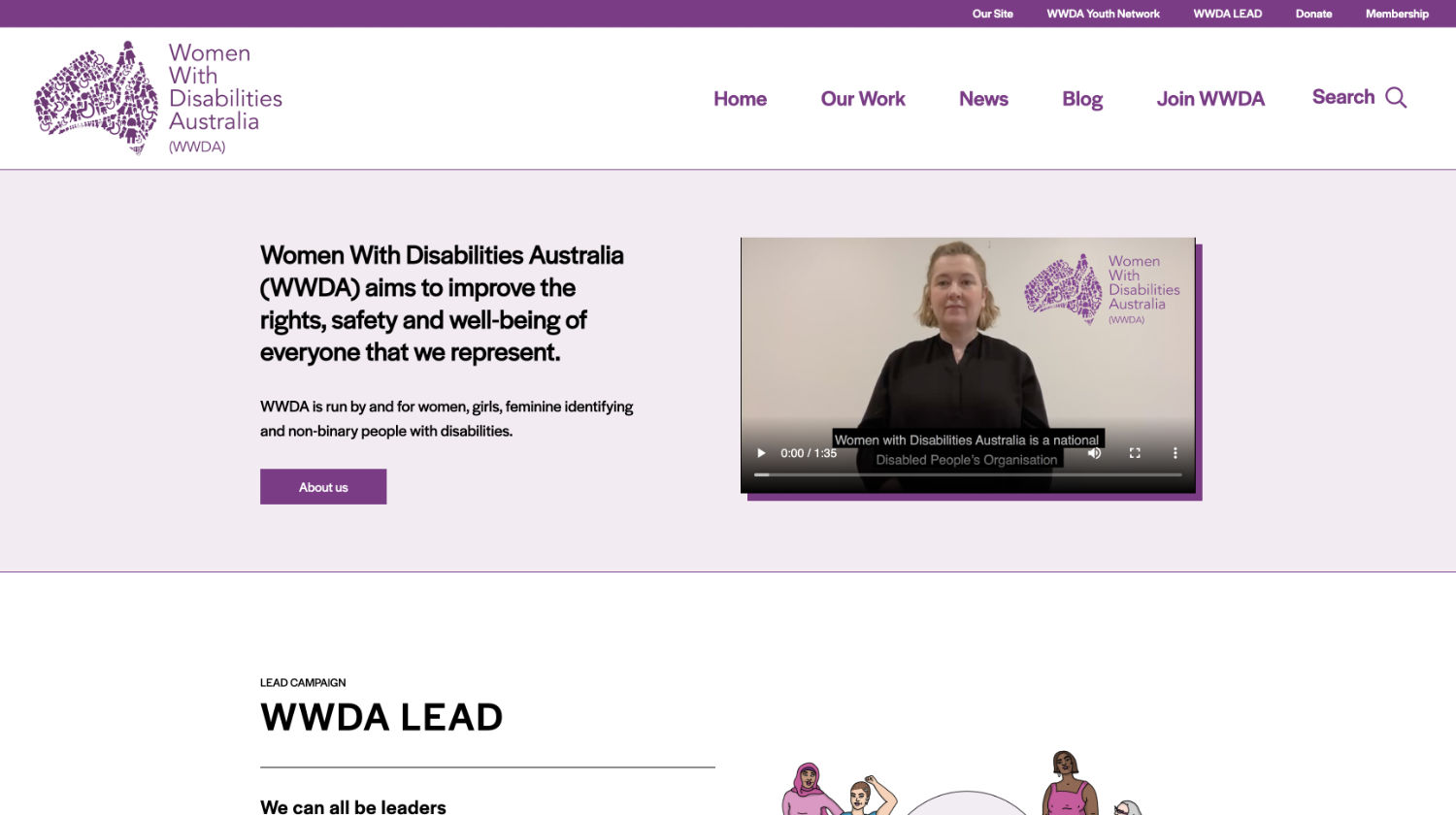 We have worked with WWDA to deliver accessible websites since 2012 when we carefully migrated the amazing repository of content into a content managed website.
From day one we knew that the WWDA website had to be super accessible so we made sure that the site was accessible from the ground up. With assistance from the Information Access Group to double check our work, we produced a beautiful and accessible site which will support WWDA in the years to come.
Up next
The Friends School