Advocacy Tasmania
The most important role Advocacy Tasmania plays is making sure that vulnerable clients can find and access services to help protect their rights.
Launch Date

November 2023

Services

User interface, web design, strategy, development, infrastructure, hosting, accessibility

Technology

Wordpress, Amazon Web Services

Visit the site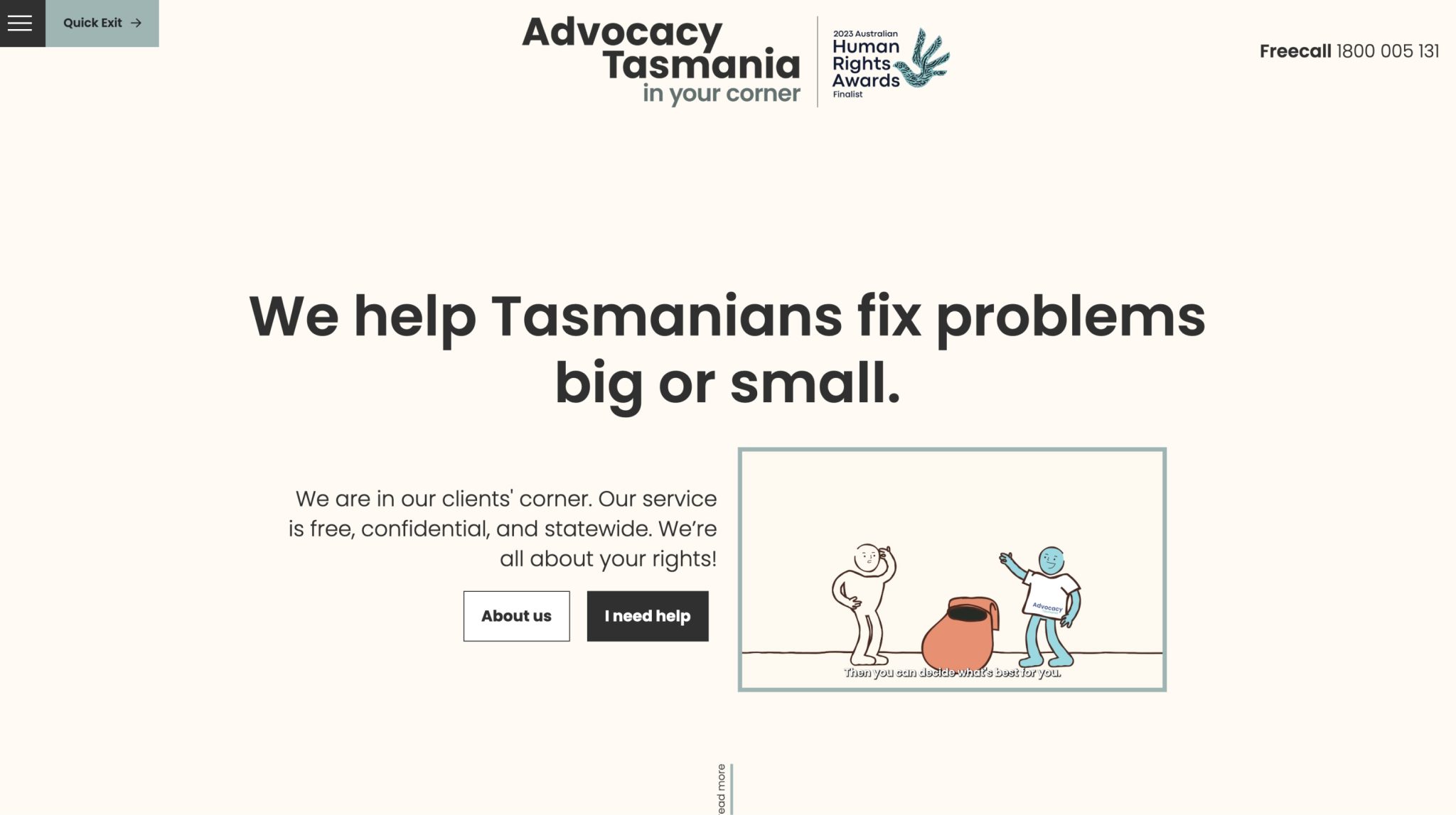 An issue that Advocacy Tasmania identified was that it could be hard for their potential clients to access help, and the new website needed to solve that issue above all else. It was absolutely vital that we worked closely together to develop a site that was simple, easy to use, accessible and provided clear content and calls to action.
The last thing a person needs in a time of crisis is to have to figure out who can help, who can be helped and what help is available. It is that simple.
We decided to split the site content clearly into client content and content for "others". We kept the design elements basic and made the message stand out. We made sure that there are many ways for clients to contact Advocacy Tasmania so they could pick the best way for them. And we provided a quick exit button in case of someone caught in a sensitive situation. This is a site made to help.