Sorell Council
Sorell is one of the fastest growing municipalities in Tasmania with a vibrant community and a bright future.
Launch Date

November 2021

Services

User interface, user experience, strategy, development, infrastructure, hosting, technical architecture

Technology

Wordpress, Amazon Web Services (AWS), Google Maps

Visit the site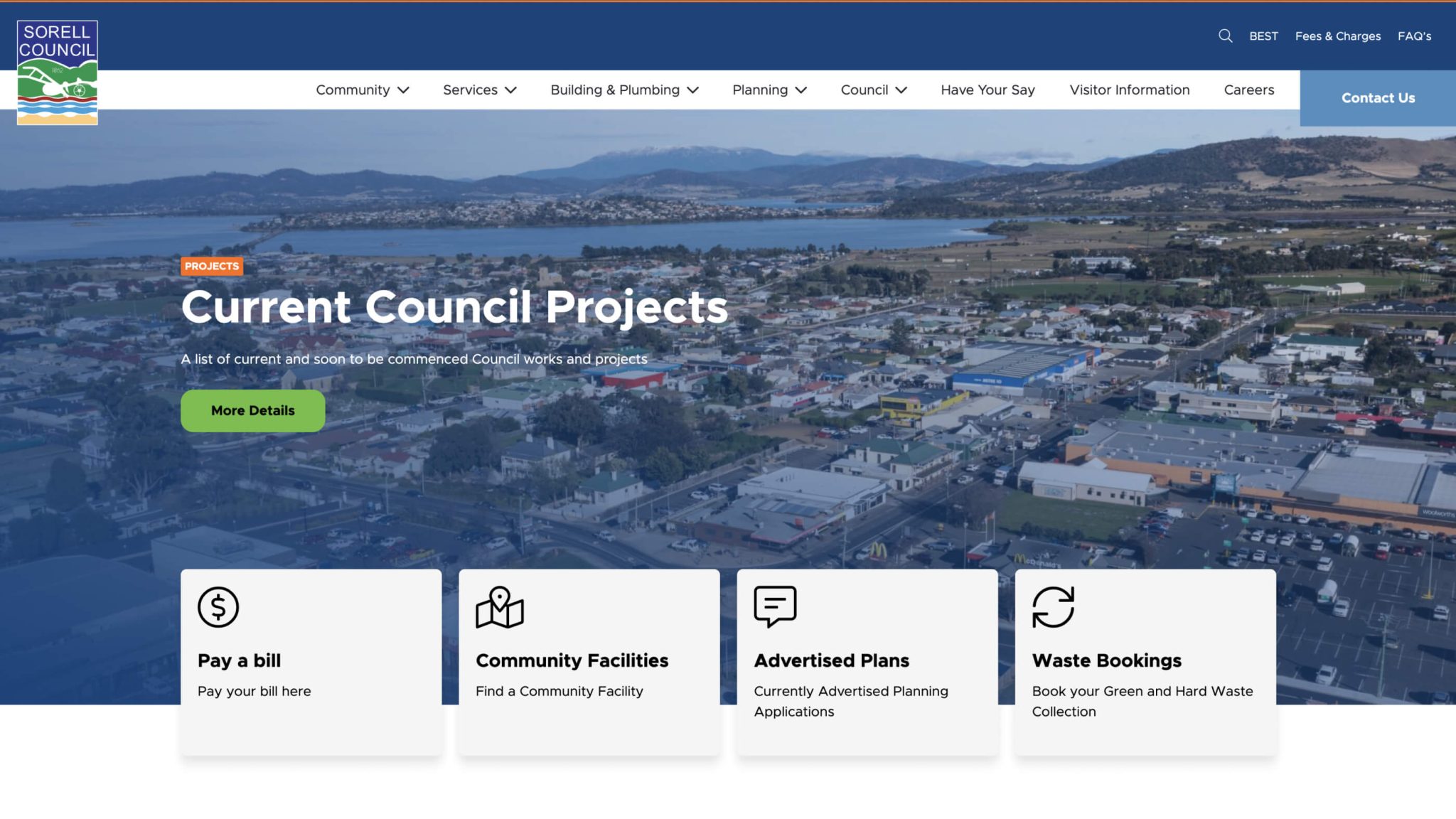 In the south of Tasmania, Sorell Council stands as one of the fastest-growing municipalities, home to a dynamic community with a promising future. Yet, with progress and growth comes new challenges and opportunities in how the Council communicates and engages with its constituents.
Recognising this, Sorell Council engaged Ionata Digital to undertake an ambitious digital transformation journey to reinvent its digital presence. This comprehensive project spanned various disciplines, from user interface and user experience design to strategy, development, and technical architecture.
Our shared goal was to create an online experience that was not only visually appealing and easy to use, but also a platform that could grow and evolve alongside the burgeoning Sorell community.
Central to our approach was the development of a secure and scalable hosting solution with Amazon Web Services (AWS). This ensured the Council's digital platform could handle surges in traffic without compromising performance or security - a critical factor for any modern public service infrastructure.