Not-for-profit
Not-for-profits come in many shapes and sizes but the thing they have in common is a passion for the community they serve and represent.
What makes a good not-for-profit website?
Well structure and accessible content is a must for any not-for-profit. A good website can help connect your clients with the services and programs you provide while simplifying complex membership packages and donation options.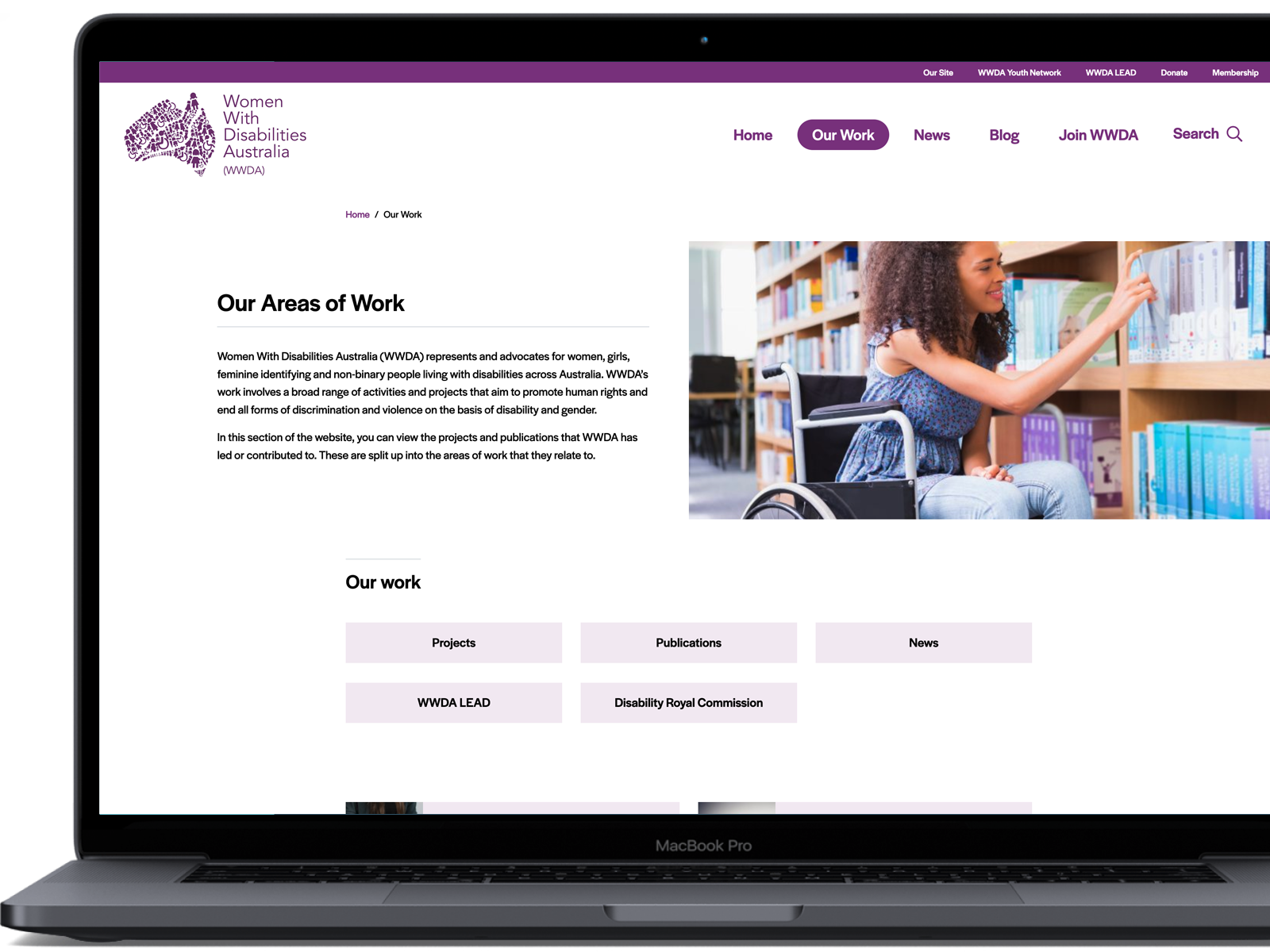 Some of our not-for-profit projects
WWDA is the national Disabled People's Organisation for women and girls with all types of disability in Australia. Managed and run by women with disability, for women and girls with disability.
Tasmanian Council of Social Services (TasCOSS) is the peak body for community services in Tasmania, advocating to change systems and attitudes that propagate poverty, inequality,…
A community not-for-profit, driven by improving food sustainibility and consumption in Tasmania.
We're pretty protective of the natural beauty and wilderness of Tasmania and the health of our state is something we all highly value.