VITAL Online
The Allergen Bureau's VITAL® (Voluntary Incidental Trace Allergen Labelling) Program is a standardised allergen risk assessment process for the food industry and we turned it into an interactive online tool used by food producers around the world.
Client location

Melbourne, Australia

Services

Strategy, Web App development, WordPress website, AWS Cloud architecture,

Technology

Django/Python Web Application, Wordpress CMS
Amazon Web Services (AWS) Cloud

Visit Allergen Bureau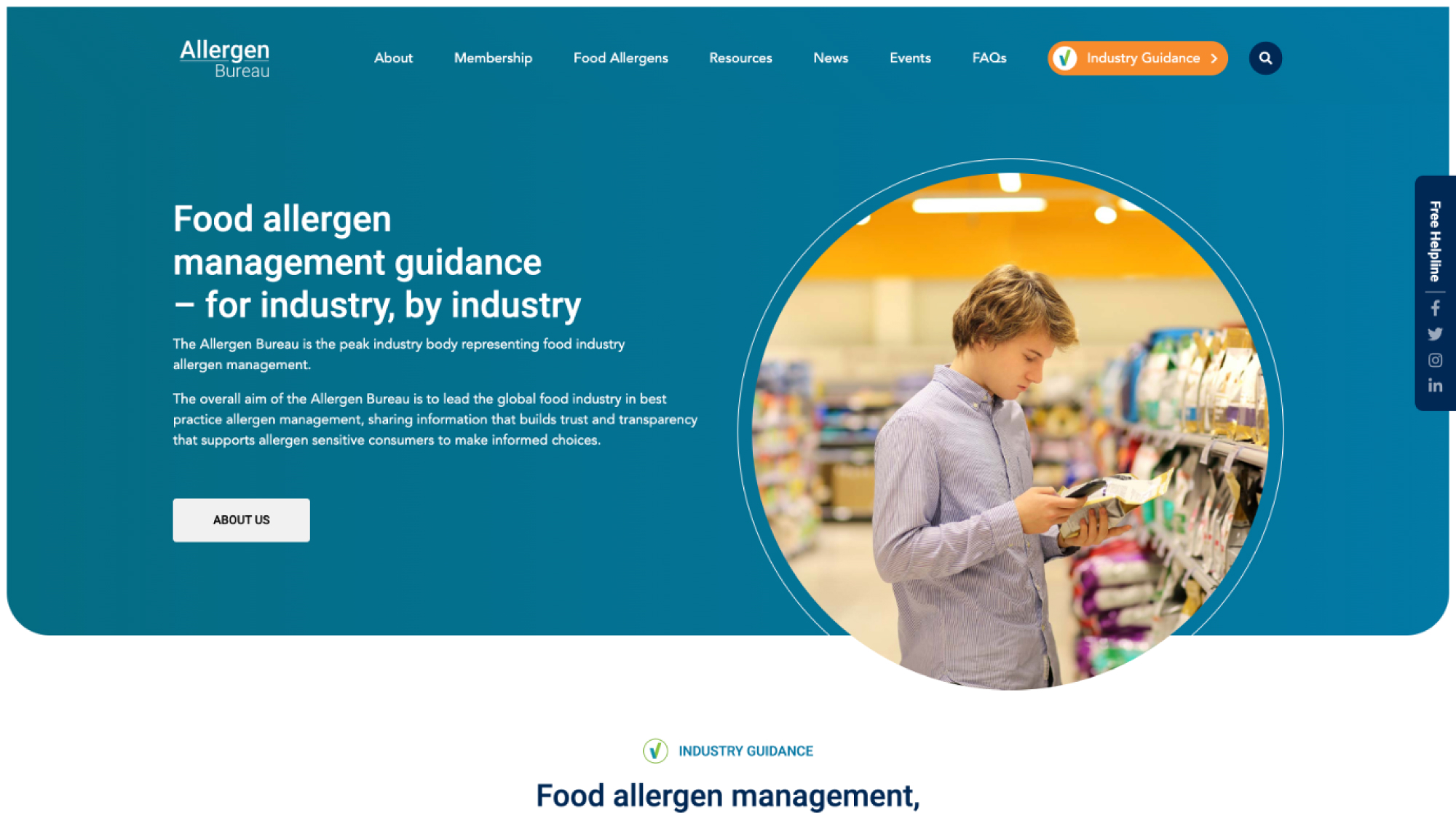 VITAL Online is the user-friendly, web-based VITAL Calculator. VITAL Online allows you to store the allergen status of ingredients and processing profiles for use in multiple recipes, record the assumptions in your VITAL risk assessment, and create an Action Level report using the interactive VITAL Action Level Grid.
The science behind VITAL Online was developed by the Allergen Bureau to help food producers manage the risks around allergens and to provide a framework to communicate with their customers based on legislative requirements in their target markets. Pretty complex stuff determining when to report allergens that are deliberately or incidentally introduced to recipes via ingredients or due to shared processing facilities.
We worked closely with the Allergen Bureau to simplify the complex science and make it easy for food producers to manage their recipe definitions and keep track of their allergen risks.
The benefit of engaging Ionata was having access to a team of professionals who can come up with the most up to date and most suitable solution.
They spent a long time understanding our process and our outcomes - and used it to come up with a result that exceeded our expectation.
Allergen Bureau